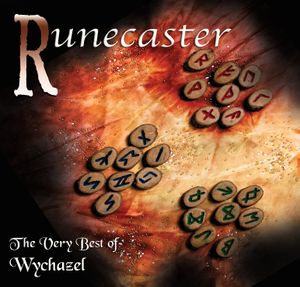 . . . pleased to announce (queue anthemic fanfare, smoke machine & laser lights) the release of my first ever "best of" compilation. 140 minutes of meaty-free goodness:-) Runecaster is a personal choice of original tracks and re-mixes taken from 15 albums. The selection includes tracks from five albums that have made it to No.1 in the MG Music sales charts plus some favourites from my lesser known work.
A good showcase for anybody not familiar with my music or a perfect gift for that certain special somebody in your life or even for somebody you have only just met. I'm not one to mention that Christmas is only 13 weeks away . . . but . . . Christmas is only 13 weeks away:-)
Featuring such a mouthwatering smorgasbord of relaxing, atmospheric tracks, hopefully there is something for everybody. All tracks are guaranteed gluten-free and suitable for Vegans too. 
"With big thanks to Medwyn & Wendy Goodall for friendship, encouragement and support during my solo musical journey and for showing me that there is life after Runestone. More big thanks to all of you lovely people out there who have been buying my work through the years."
Did I mention Christmas . . ?