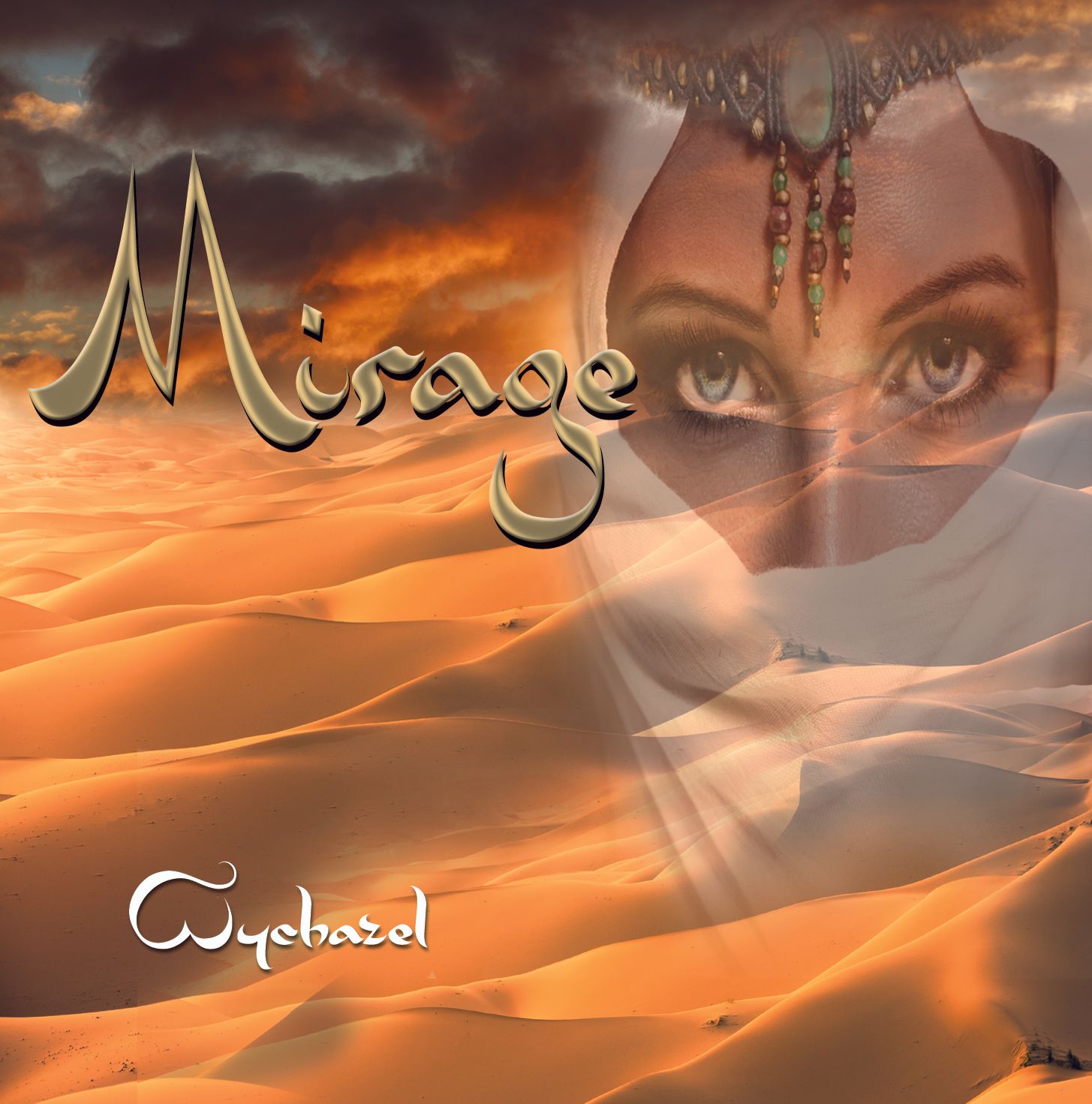 The Wychazel studio pixies are delighted to announce the release of another new album . . . "Mirage". 
As the title might suggest, this one is rich in Middle Eastern influences, delicately spiced and garnished with instruments and lively rhythms of the region plus an extra topping of chant samples and a sprinkle of atmospheric effects. A tasty smorgasbord of music with no silent pauses between tracks. 
As per usual, I have cobbled together a YouTube video which features one of its complete tracks. A perfect excuse to settle down with your beverage of choice (with optional nibbles) crank up the volume and treat yourself to an unashamed moment of blissful "me-time". The video can be found on the Videos Page or by searching YouTube for "Wychazel - Mirage".  
Mirage is likely to be my final album for 2021 and I am currently finding some new sounds and gathering ideas for my next projects. One of these will be a follow-up to "Zen Garden" and "TAO" once again inspired by musical influences from the Far East (not to mention the occasional Chinese Takeaway:-) I shall also be working on my very first "Hang Drum" album. The Hang Drum is an instrument that I have wanted to acquire for years but they have been notoriously difficult to get hold of and are usually priced beyond reach. However, I managed to find one during a recent stay in Glastonbury and it sounds beautiful. All I have to do now is learn to how to play it:-) 
In the meantime, I hope you will enjoy "Mirage". 
Thank you, as always, to all you supportive people and Happy Hippies out there for your interest in my music:-)