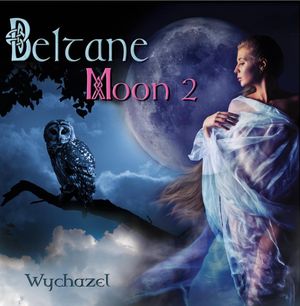 With thanks to my many website friends who have taken the time to let me know Runestone has been missed - this album is for you.
Like its predecessor, this is a continuous play album with no silent pauses between tracks. Instruments include Guitars (Acoustic, Electroclassical, 12 String & E-Bow), Mandolins, Dulcimer, Wooden Flutes, Djembe, Frame Drums & Percussion, Synths & Samples and atmospheric effects. Beltane Moon 2 is my second solo return to musical roots and has been written in a similar atmospheric musical style that originally launched my career in the New Age music scene. I hope all you lovely people out there will enjoy it.
Beltane is all about our connection with the continuing cycle of nature, new growth, renewal and the promise of easier times to come. Its timing marks the transition away from the harsh cold months of winter into the promising signs of Spring and the abundance of Summer. To our ancestors, the rising of the Beltane Moon was powerfully symbolic and a reassuring sign that a new cycle was about to begin. Life was about to get better. 
One of its tracks (The White Fox) is featured in a 9 minute YouTube video. This also includes some more info about Beltane. Why not treat yourself to a tea-break (maybe with a biscuit or 3) and enjoy a few calming moments away from your busy day?